(Note: if you do not have access to this version of the calendar, please contact support or your Account Manager. They can enable it for you.)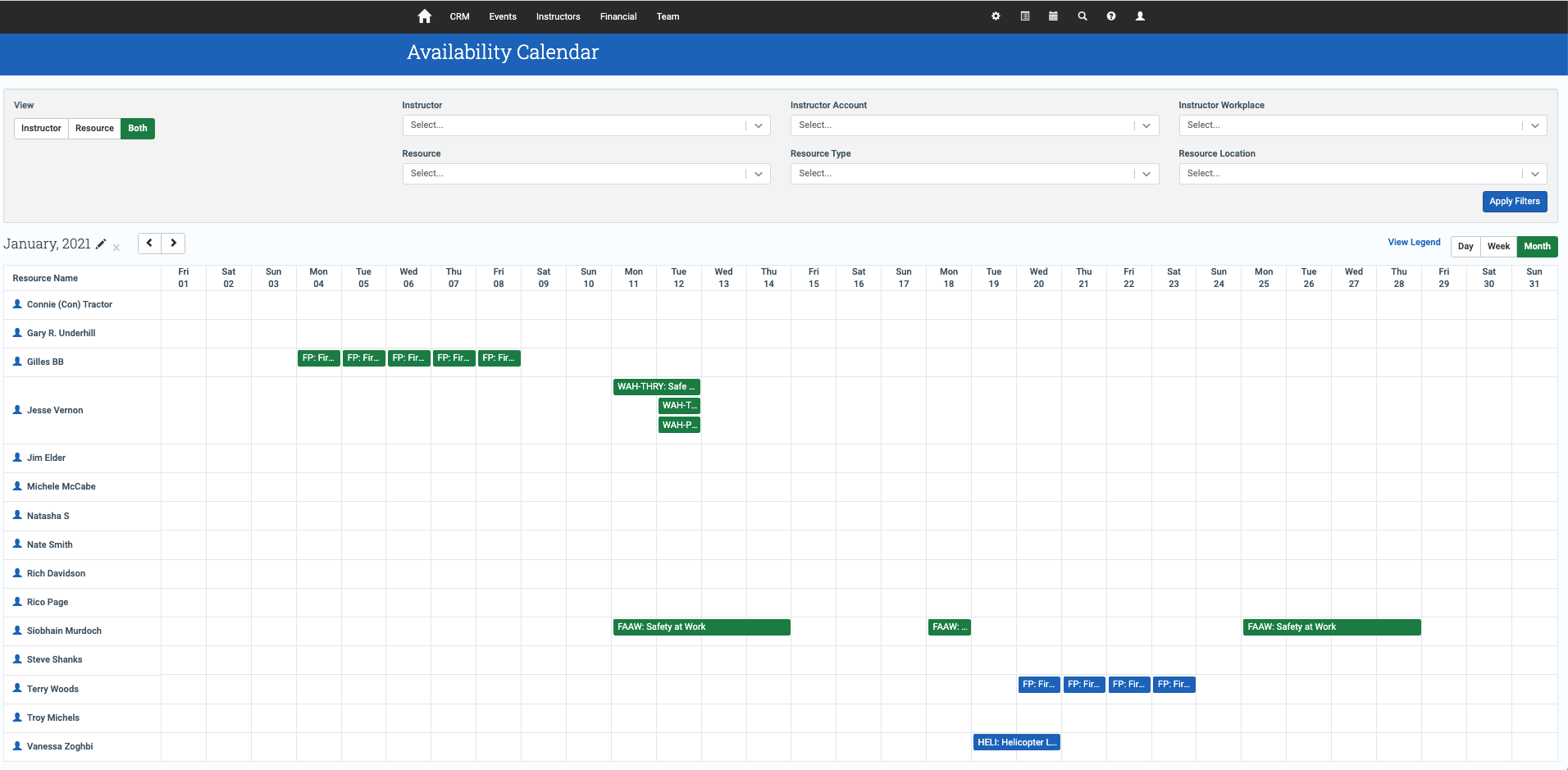 The Availability Calendar allows you to see a snapshot over a day, week, or month of how your Instructors and Resources are being utilized. Further to this, you have the ability to choose to see only Instructors, only Resources, or both. Alongside this are powerful filters to allow you to get to the data you need. Let's take a look
Legend
The calendar is color coded. You can see what the colors represent by hovering over the View Legend link on the right-hand-side: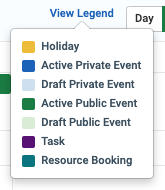 Information
Hovering over an event or a resource will give you the following information:
Course Title
Event ID
Location (not available for custom locations on private events)
Available Seats (if you have set Max Places on your event)
Event Time
Event Time Zone
Reason (only for Instructor absences and Resource bookings)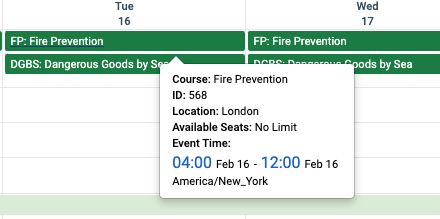 Further to this, if you click on the event, it will take you directly to it. (Tip: you can hold the ctrl key (Windows/Linux) or cmd key (macOS) and click the link to open it in a new tab.)
Switching Views
You can look at resources for a day, week, or month. To switch between these, simply toggle the buttons on the right-hand side
If you want to see an exact date, you can use the calendar on the left-hand side.
Click the pencil and choose your date: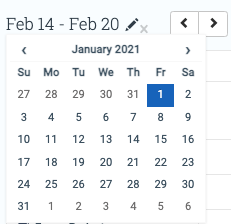 Example of week view: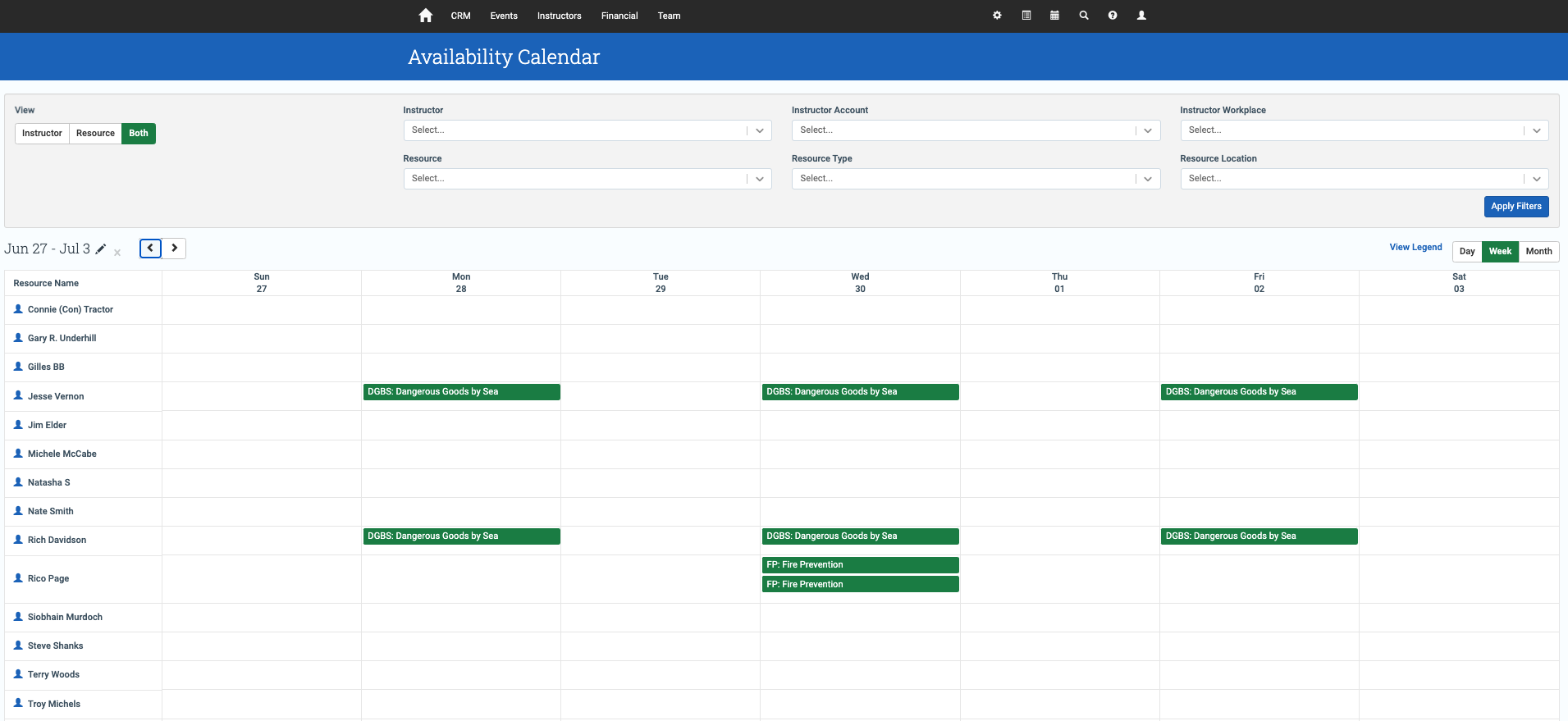 Filters
You can filter on the following information to get the data you need. You can choose multiple filters, then click Apply Filters to see your results. The available filters are:
Instructor
Instructor Account
Instructor Workplace
Resource
Resource Type
Resource Location
If you have any questions, please contact our support team.