Achievements help you track milestones for Learners, their existing certifications, the dates when their training needs refreshed, and any certificates issued as a result of your training.
Achievement Types are configured in the Control Panel: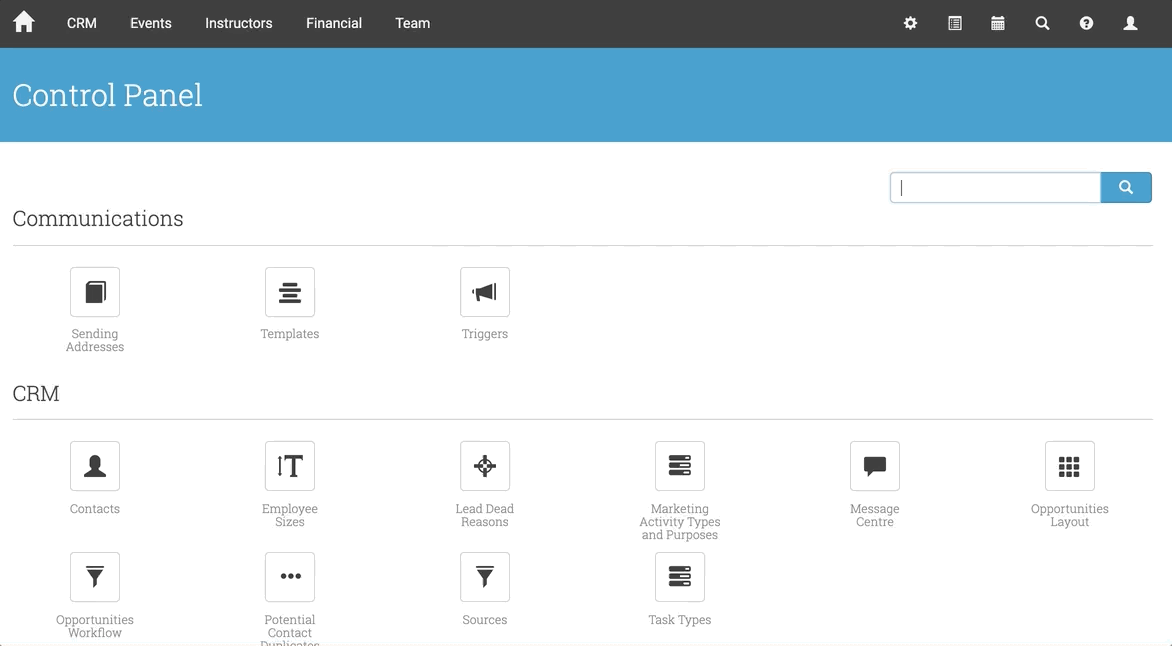 Achievement Types allow you to segment and classify the types of Achievements that your Learners can receive. For example, you might want to track a Basic Life Support achievement with a 5 year expiration or a Management 101 seminar participation achievement.
Achievement Types can have:
Name: Text which identifies the Achievement that the Learner can receive.
Certificate Type: A mapping to a Certificate Template, which allows Administrate to automatically generate and store a Certificate for the Achievement when it is issued.
Validity Period & Unit: The time frame during which the Achievement should be considered valid, before it needs to be renewed or reissued.
Description: Text which describes the Achievement's benefits, requirements, etc.
Once you have created your achievement - you can set it on the Course Template level. This means any event you create under that Course will auto apply the achievement.
Based on the modality of the event, you can choose how learners are marked as passed and therefore receive the achievement.
Self Paced (LMS) Events: If Enabled - If all content has been completed and passed, the learner will automatically receive the Achievement
Classroom Events: If Enabled - When an admin or instructor marks learner as attended all sessions, they will automatically receive their Achievement.
If you have optional sessions, you can choose how many sessions can be marked absent and still auto apply the Achievement to the learner
Blended Events: If Enabled - When the learner has completed and passed all LMS content and has been marked as attended all sessions on the classroom part, they will auto receive their Achievement. The same rules around optional sessions or session absences can be applied here.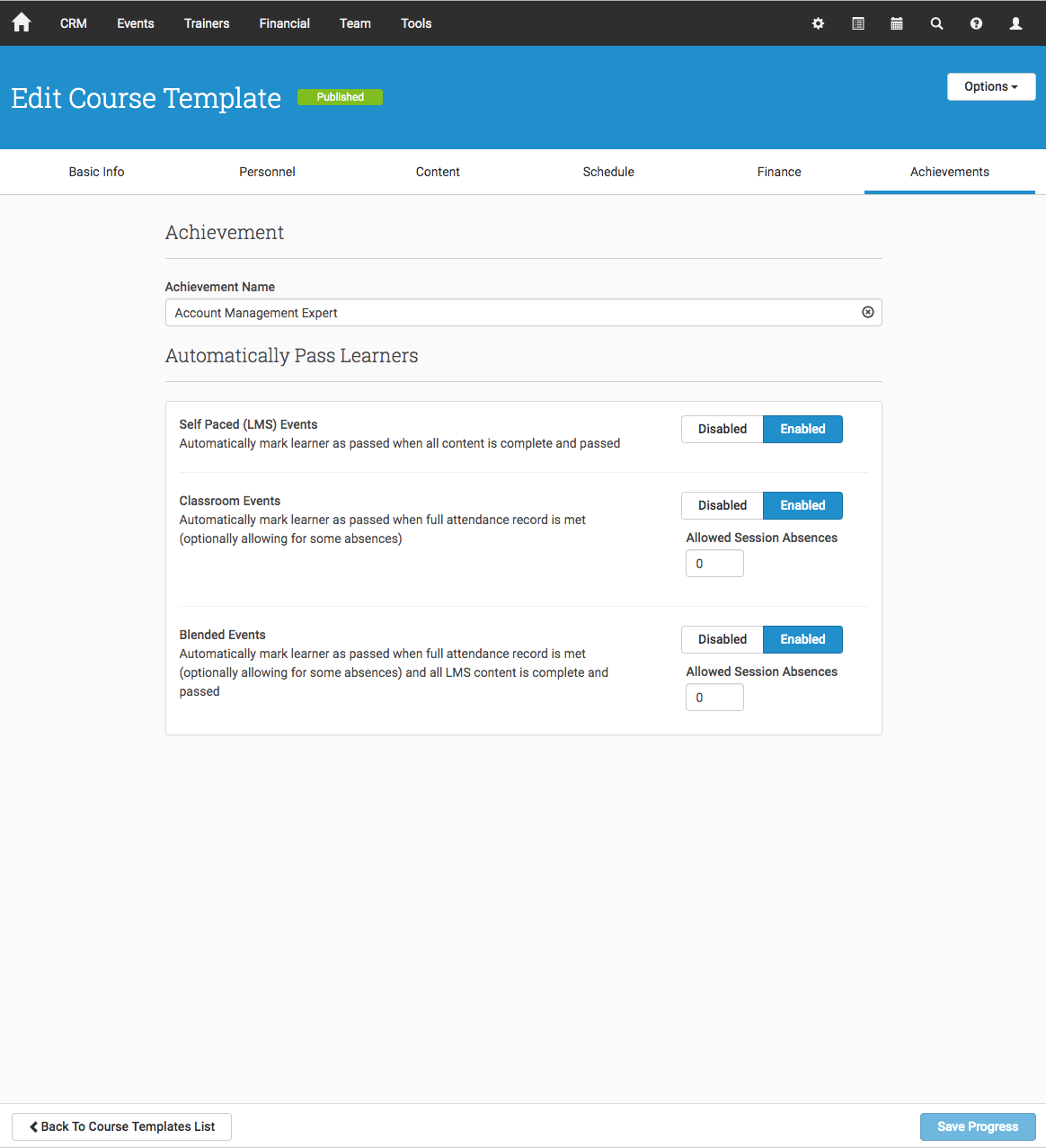 If you do not want to set an achievement at the course level, you can set it on individual events. You can also choose to auto-pass learners when complete.
The same rules around auto-passing learners as mentioned in the Course Template section apply.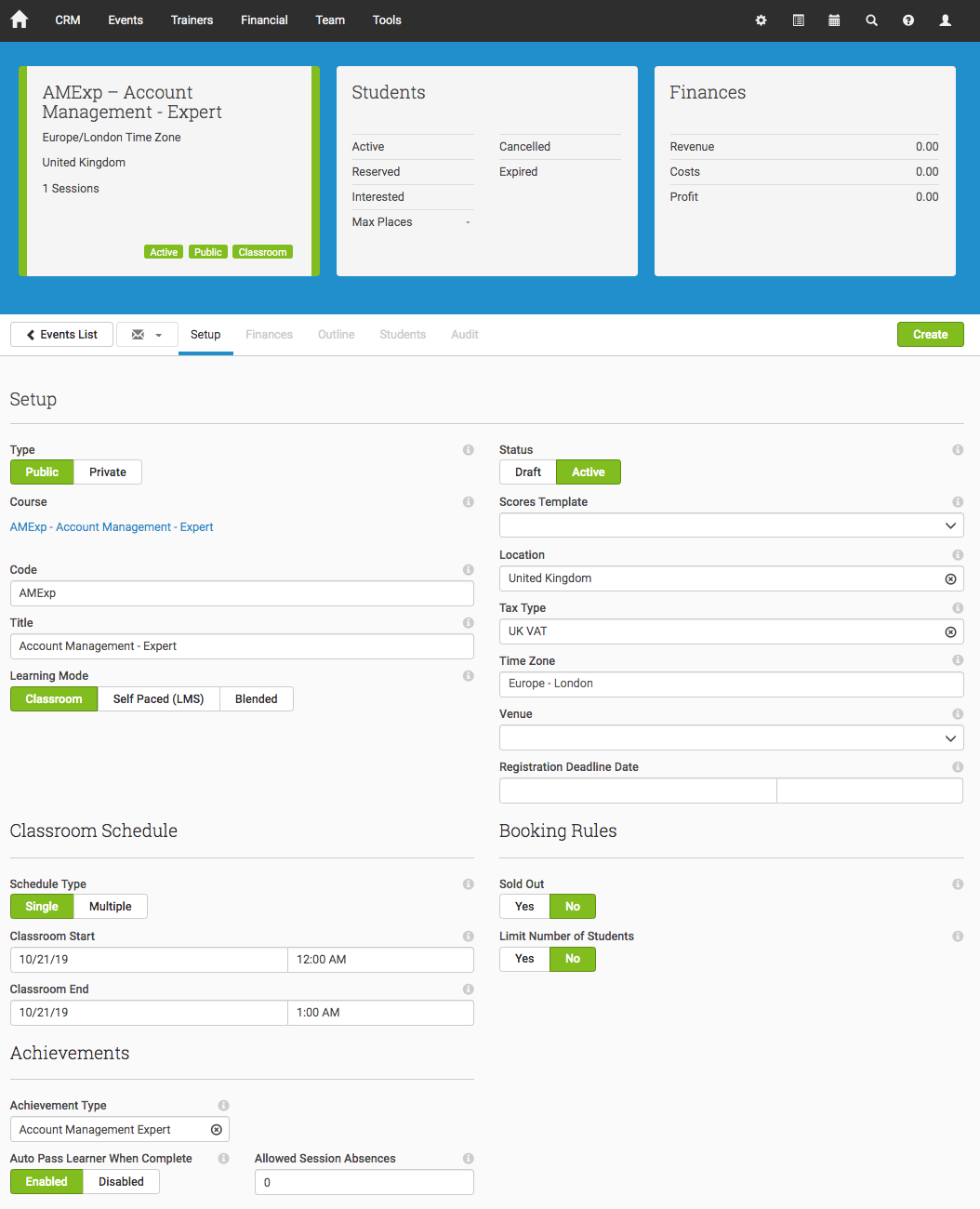 How a Learner Accesses their Achievement
Note: You must be using our latest LMS for learners to use this feature

How an Admin can Manage a Learner's Achievements
On the contact record of the student you will see an Achievements tab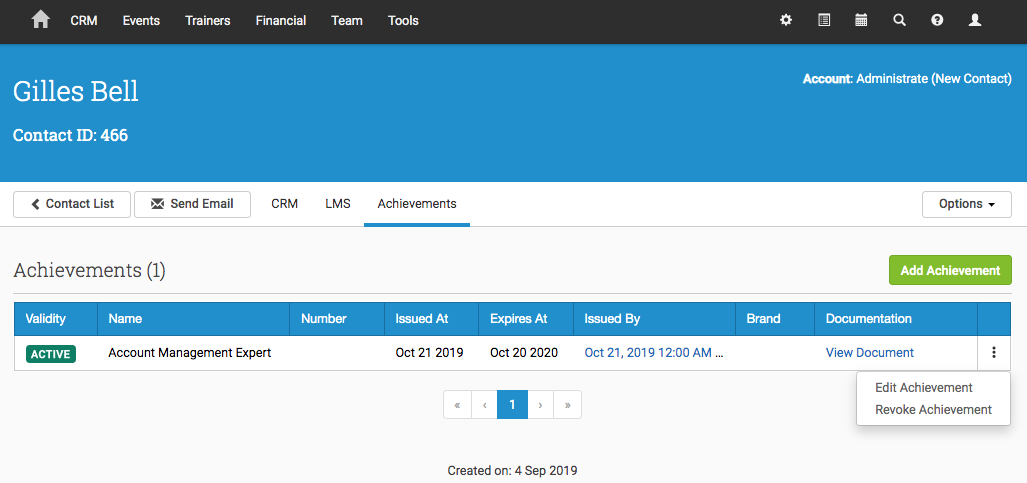 Ad Admin has 4 options:
View the event the Achievement was issued from: This can be done by clicking on the link under the Issued By column
View the Achievement: Click on the link under Documentation and it will show you the certificate issued to the learner
Edit Achievement: - Clicking on the 3 dots on the right hand side allows you to edit the achievement. Here you can edit the expiry date of the achievement
Revoke Achievement: You can, at any time, revoke an achievement for a learner