Sources are the referral channels by which new Accounts hear of your organisation. Examples of these could be mailshots, websites, word of mouth, etc. The Source is recorded in the Account and this information can be used for marketing. For example, the filtering system can be used to run a report of all the Contacts belonging to an Account that was referred to your organisation via the Source, Twitter. This can be used to market to them further, working the list with your sales team, etc.
Click +Add , this will open a dialog box
Enter a name for your Source
Select which Companies this Source applies to
Your Source will be added to the table of Sources.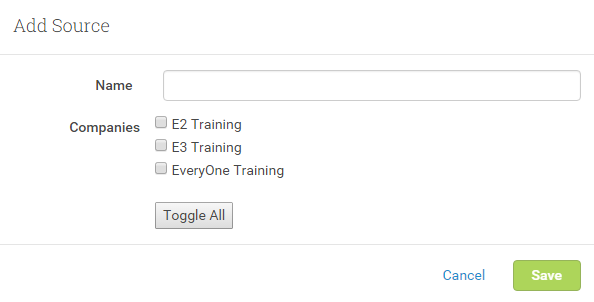 Click on the Source you wish to edit, this will open a dialog box
[Optional] Make your desired edits
Click Delete or Save