With Automatic Registration, Administrators can create registration rules to assign new or existing contacts with selected job roles and workplaces to be automatically added to one or many learning paths. This saves time often required to add learners to your learning paths while also ensuring your employees are trained on the correct required set of training.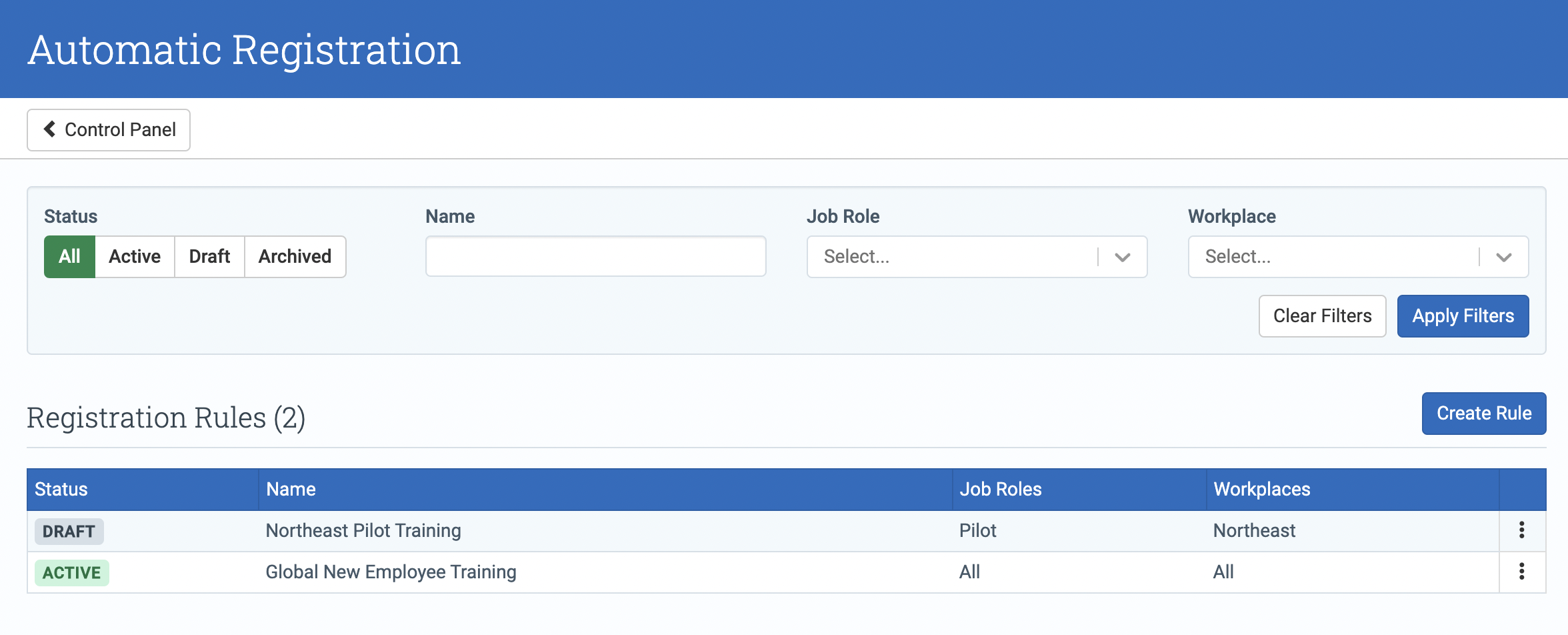 This control panel setting, Automatic Registration, is where you define the registration rules to assign your contacts to learning paths based on contact's job roles and/or workplaces.
NOTE: Automatic Registration rules begin processing every 5 minutes; depending on the number of affected contacts, this may take a few minutes to run.