Associated Accounts allow users of Administrate to further organize their Course Templates and Learning Paths.
Course Templates and Learning paths can be linked to any of the Accounts within your instance of Administrate via one or more configurable Association Types.
Users are free to create any type of Association, but as an example, you could create Associations such as Sponsor or Partner.
Create Association Types
An administrator can create new Association Types via the Administrate Control Panel. Navigate to the Control Panel and select "Account Association Types". You can now add or delete Association Types.

Assign Account Association
Navigate to the Course Template or Learning Path to which you want to add an Account Association. Once you have selected the correct piece of content, navigate to the Personnel tab. From here you can add or remove associations.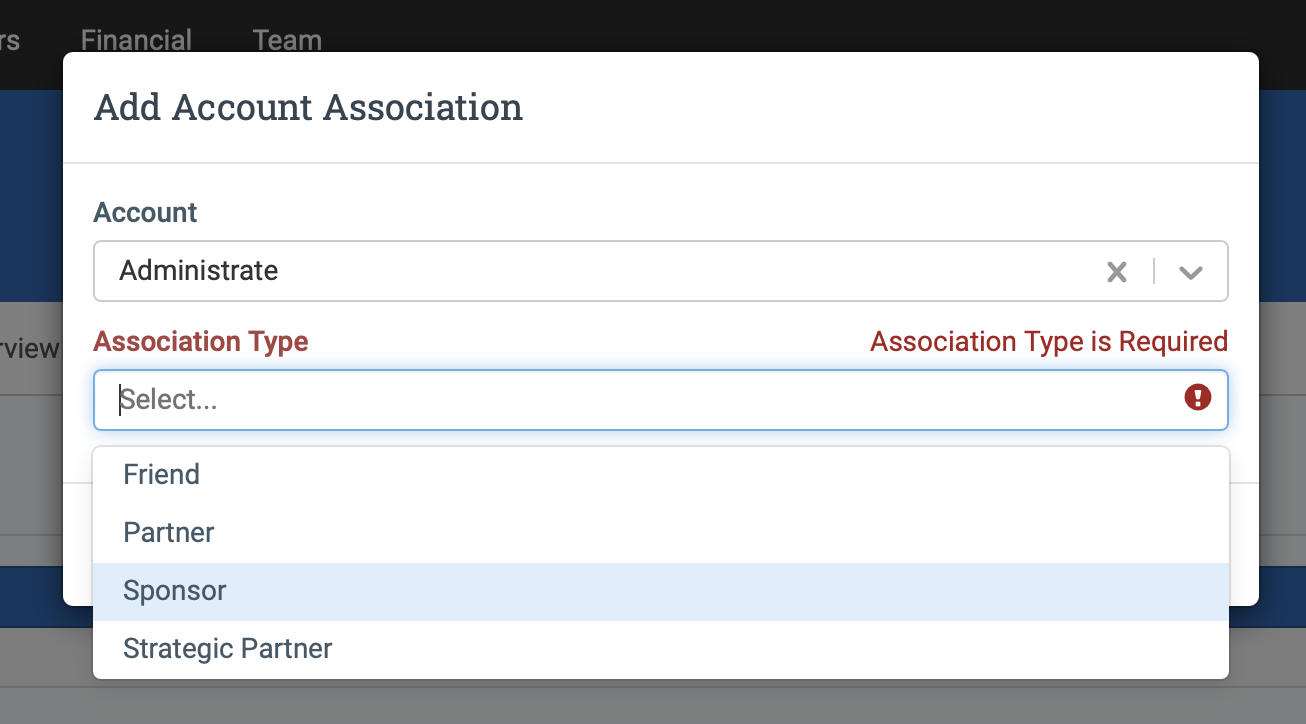 Reporting on Associated Accounts
Once you have assigned Account Associations to your content, you can generate reports based on these associations.
This is carried out from the reporting engine and is available as a Filter Condition or output column to your Course and Learning Path reports.

By using these filters, you can quickly generate a list of Learners who have attended content that has been linked to a given Account.
Permissions
In order to edit Associated Accounts, a user must have the Learning Path and Course Template edit permissions and additionally the Account view permission.