What is Calendar Sync
The 2-way calendar sync allows you to set up an Outlook integration and synchronize your Instructor's calendars with Administrate, so you can have visibility of your team's availability, and ensure your instructors remain up-to-date with their booking changes and updates.


The following information pertains to the upcoming update of our Calendar Sync feature, currently undergoing a major revamp for an enhanced user experience. Stay tuned for the official release anticipated either this quarter or the next.

Inviting Instructors to sync their calendars
Administrators with appropriate access controls can effortlessly invite instructors to synchronize their calendars. This process involves selecting the desired instructors and sending them an invitation link.
Administrators will have the capability to effectively oversee the integration status and logs, including managing instructors who have successfully connected their calendars, tracking those with pending invitations, and more.
Calendar Sync
After receiving the invite link via email, instructors will discover comprehensive instructions outlining the necessary steps and the information that will be shared. Utilizing an OAuth flow, instructors can seamlessly set up the sync and have the flexibility to choose their preferred privacy level. This includes a 'Full Private Mode,' where the sync retrieves only dates, times, and event types (such as 'out of office' or 'away'), without fetching any other information. Alternatively, instructors can opt for the 'Default Privacy Mode,' aligning with Outlook's default behavior. In this mode, private events remain private, while public events are imported as they are.
The event data the calendar sync fetches are:
Event Title
RSVP
Event Type
Dates and Times
Sync Frequency 
Real-time
When you create or update an Event, the Calendar Integration will push the schedule to any of the instructors assigned in real-time to their Calendars
Scheduled Sync
The sync runs every 5 min to pull Events from instructors calendars to Administrate. The sync pulls in 12 months's worth of event data.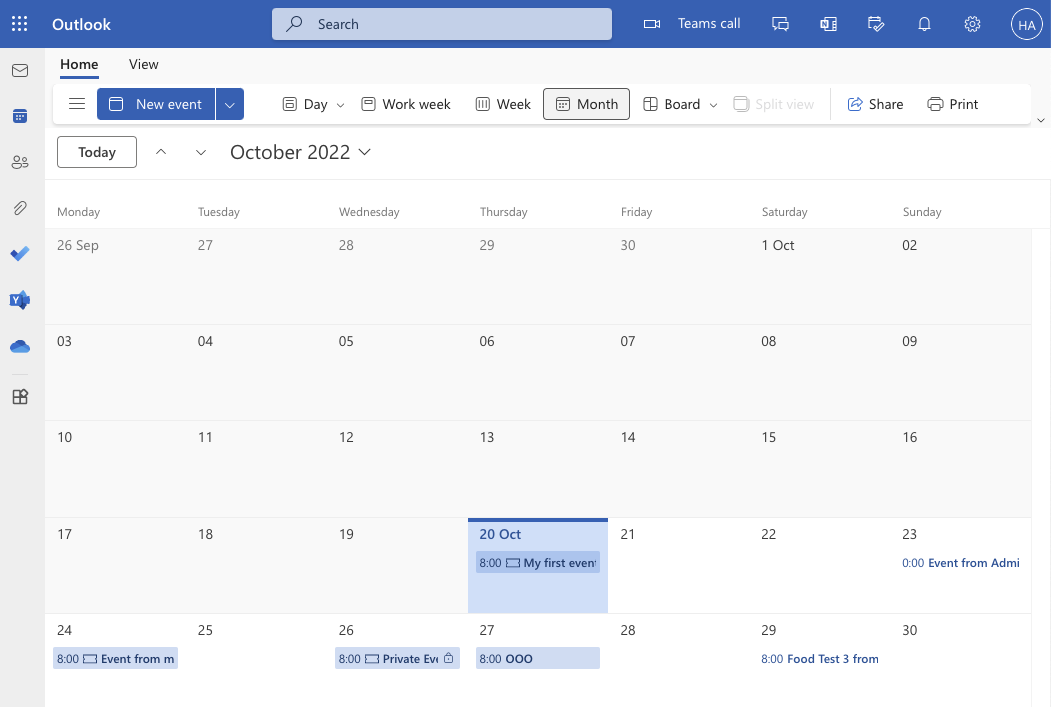 Availability Calendar, Scheduler and Instructor Assignments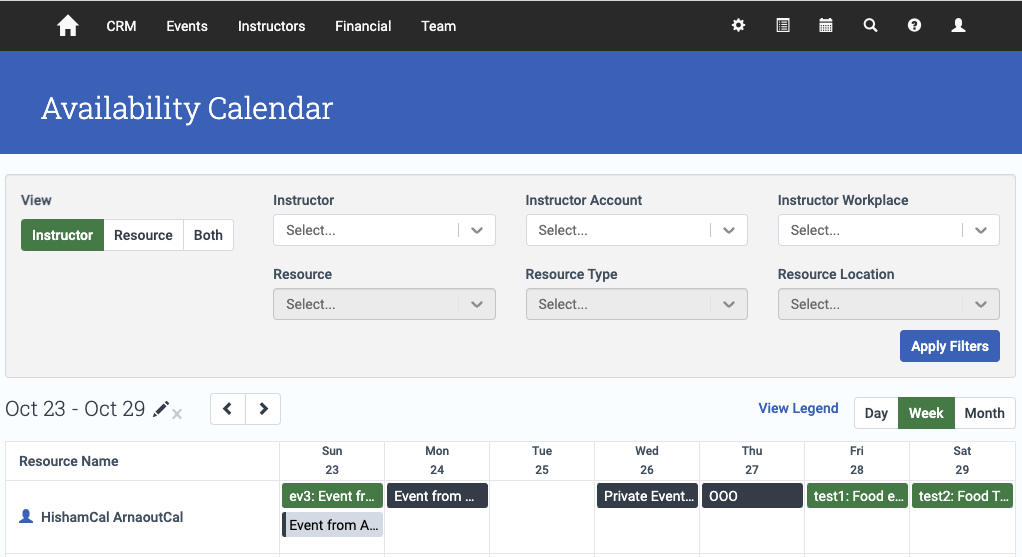 Admins will be able to view instructors' external events conflicts when scheduling and planning events throughout the platform. In the availability calendar, for example, external events (ie: pulled from Outlook calendars) are indicated with a dark gray color.