Overview
Tags can be applied to Course Templates and Learning Paths, and are used to improve search results within Weblink.
When a user searches for content within Weblink, the system will:
Search the Title of Course Templates and Learning Paths
Search for matching tags
Tags can be single-word or multi-word. A good tag should be relatively specific to the content. Try and avoid terms that are too broad that would reduce the effectiveness of the search.
Example 1:
A course like "Sushi for Beginners" may be of interest to Learners who like cooking. "Cooking" would be a good choice as a tag.
Example 2:
For the course "Excel for beginners" a good selection of tags would include "spreadsheets" and "Office". Conversely, if you offer thousands of Microsoft courses, "Microsoft" may not be a good tag as it would not help guide the Learner to a smaller set of options.
Adding a Tag
To apply a Tag to a Course Template, simply navigate to the Course Template and add your Tags in the "Learning Tags" section.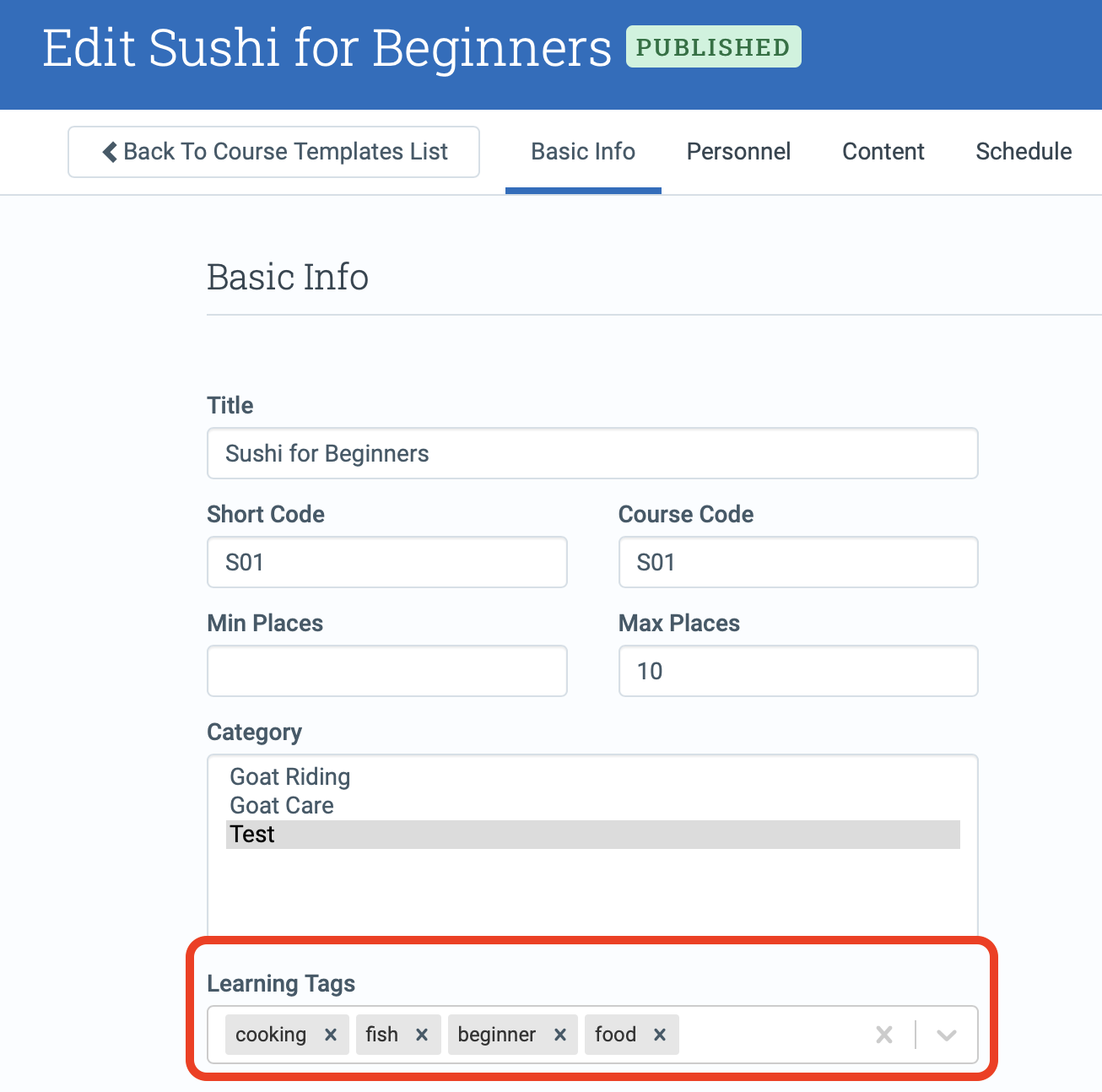 To add a Tag to a Learning Path, again, navigate to the Learning Path and add your Tags in the "Learning Tags" section.

Management of tags
In addition to applying tags individually at a Course Template and Learning Path level, you can review the Tags that are in use, edit and delete Tags via the Control Panel.
When entering the Tags section of the Control Panel, you will be shown an overview of which tags are in use and how many Courses or Learning Paths have the Tag applied. Again, the goal of Tags is to help Learners find relevant content. If you notice that a Tag has been applied to a lot of content items, it may not be achieving your intended goal.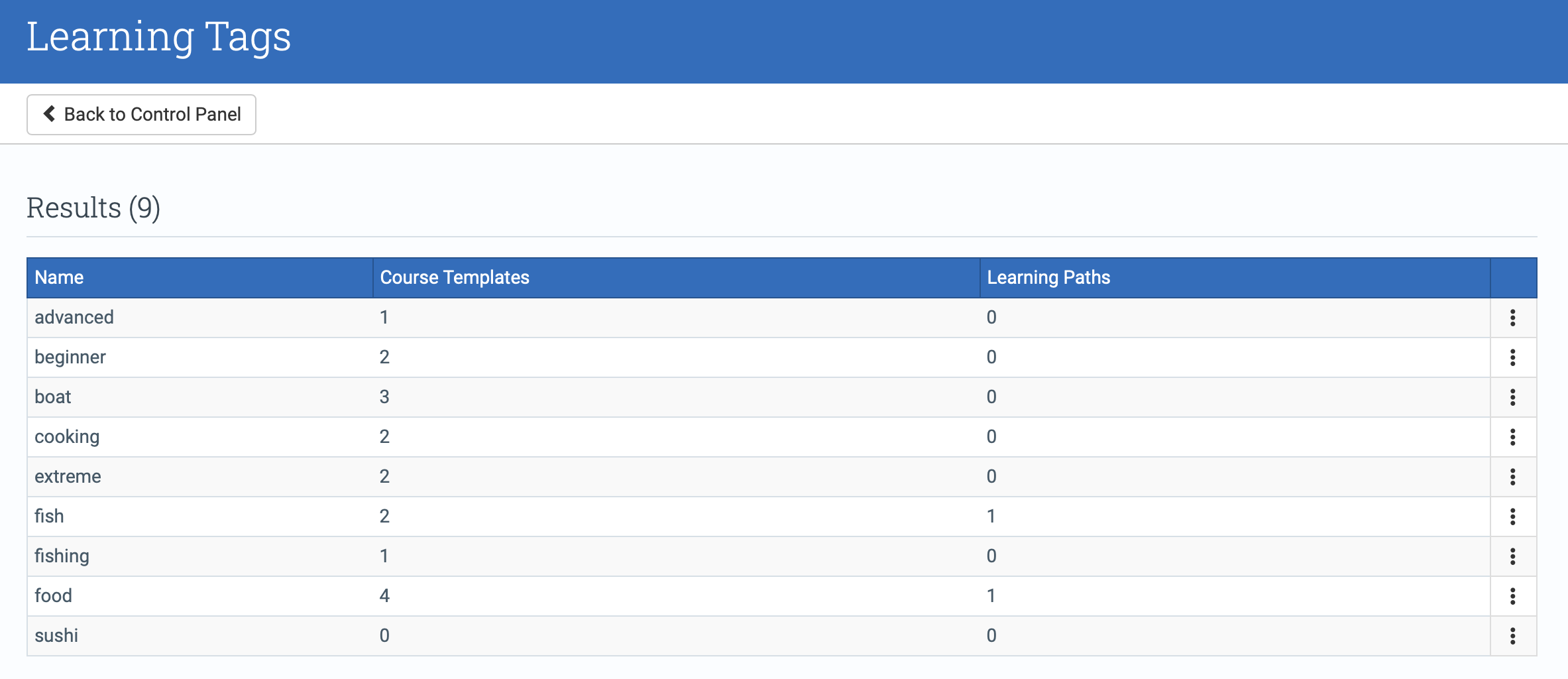 From this screen, you can edit a tag (useful if you need to correct a tag in the case of a spelling mistake) or delete a tag. You will be asked to confirm any Tag deletions.
Clicking on a Tag in this table will show you a list of the individual Courses and Learning Paths that are using this tag.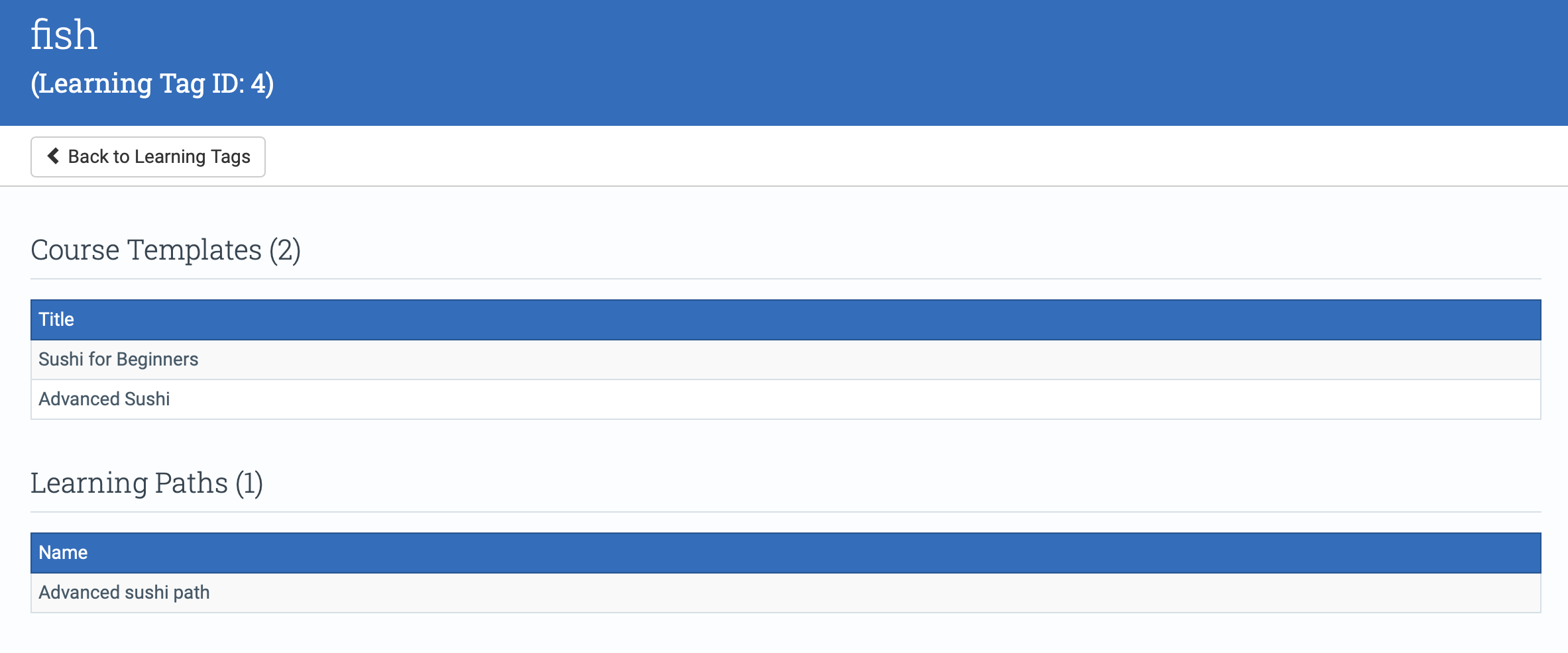 Permissions
In order to access the Tags control panel or to apply Tags to a Course Template or Learning Path, a user must have the "Course Template - Edit" and "Learning Path - Edit" permissions. These are set within the Control Panel -> User Roles section.