Administrate's Reporting Engine lets you build more advanced reports that links most fields in your Administrate database together. By utilizing these links, and creating your own criteria as to how this information is queried, the Reports cater for a wide variety of situations and eventualities. The Reports feature was built so you can:
build Reports that are relevant and crucial to your organization and workflow
choose exactly what information you need to query or display
choose exactly how to display your results
export information to an Excel spreadsheet or CSV, and by extension, an emailing or marketing list
automatically schedule your Reports to be sent by Communication Triggers
You can also use Custom Fields to record organization-specific information for your Accounts and Contacts , which help build more powerful and streamlined Reports for your organization. Whereas previously you'd use the CRM Filtering system to create your Reports and emailing lists, the Reports Engine will now accommodate the same functionality but with more fields available to offer you wider flexibility in building more meaningful Reports.
As the Reports can access and display information across your Administrate database, there's no limit for the kinds of Reports you wish to produce, who they're intended for, and for what purpose.
Here are some examples of use cases for Reports:
| Who? | What kind of Report? |
| --- | --- |
| Administrators | Report on the Attendance of every Event in a given month, and students who did not make certification, so that changes can be made to target improvement in these areas |
| Sales | Report on current open Opportunities so that realistic targets can be projected for any given time period |
| Marketers | Report on past students who had attended Event X and Event Y, and therefore might be interested in Event Z: using these results a new marketing list can be created to promote Event Z to these specific ex-students |
| Managers | Report on Event statistics for a given month to see how the business is doing |
Please visit the section you wish to learn more about:
Please familiarize yourself with the following terminology used for understanding the Reports Engine:
Conditions are what you use to filter your Report's results: what Fields do you want to query, and how do you want to query it? For example, a particular group of Event , or a particular Account .
You'll be able to create conditions when in the Filter Conditions tab, using the

button, and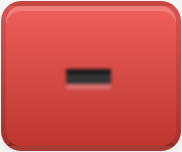 to remove them. When searching for the appropriate Field to query, you can use Relations to find related information.
There are different operators for different kinds of Conditions to help you build your Reports: Text, Numerical, and Date. When you select a Field then it automatically presents you with the operator. For example, if you select the field:
Event Title: text operators will be available
Event ID: numerical operators will be available
Event Start Date: date operators will be available
The operators for each are:
Text
Numerical
Date
begins with
equals
equals
contains
greater than
after
ends with
does not exist
is in day
is
less than
is in the future
does not exist
not equals
is in month
does not contain
exists
is in the past
not equals
is in week**
exists

is in year

does not exist

before

not equals

exists

is on day of week
For example, to query Events, you can set operators to search only:
Events that contain (or partially-contain) a Course Code
Events that started in the month of February last year*
*For ranges, you should set 2 conditions: one for the start of the range (using the operator after), and the other for the end of the range (using the operator before).
You can create more powerful reports by grouping Conditions together so that they are treated as one Condition by using Groups .
**The is in week operator uses MySQL's default mode of defining a week, which is that Sunday is the first day of each week and that week 0 (the first week of the year) begins on the first Sunday of the new calendar year. MySQL has eight different modes for how a "week" is defined (external link: https://dev.mysql.com/doc/refman/8.0/en/date-and-time-functions.html#function_week). Using is in week can produce a date range you're not expecting in your report and is because the definition of a "week" can be completely relative. If you encounter this issue, we recommend using a group of conditions for the is in day or is in month operators because the definitions of "days" and "months" would produce consistent results.
If at any stage you create an unwanted criteria, please use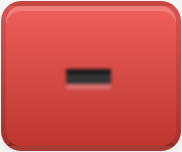 or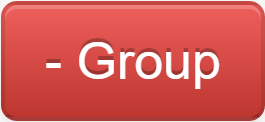 to remove the criteria you wish.
To create a basic report:
Click
Select the Entity you want to report on, this will create a new blank Report with that Entity.
In the Filter Conditions tab, click to select the Conditions , or filters, you want to apply to your Report, using Relations and Fields as appropriate.
Select the Output Columns tab to select, edit, and order what to display in your Report
[Optional] Select the Section Grouping tab to specify how to group your results
[Optional] Select the Ordering tab to specify the order priority of your results
Click to run and view the report.
Click to save the report.
On the Reports screen, click against the Report you wish to edit.
Select Edit.
Make your desired changes.
Click
Click
Alternatively:
Click on the name of the Report to run and view it.
Click
Make your desired changes.
Click
Click
On the Reports screen, click against the Report you wish to delete.
Select Delete.
Confirm or Cancel the deletion.
If you confirm the deletion your Report will now be deleted.
Every time you load a saved Report, it pulls the latest information from your database. When you export a Report, it essentially takes a snapshot of the current data from when you ran the Report. You can export Reports as an Excel or CSV , or to the DMS (Document Management System) .
You may wish to export to Excel or CSV:
When viewing the results of a Report, click
Select Excel or CSV as your desired file format.
Select Full or Summary: when you view your Report, there are tabs for Full and Overview, which corresponds to the information you wish to export.
Click
When you export to the DMS , you can recall the Reports for use with other parts of the system, e.g. attaching them to Communication Triggers .
When viewing the results of a Report, click
Select the folder in the DMS (Default: Reports).
Name your Report.
Click
You can set User Role permissions for the Reports system so you can specify who can view or edit Reports that they own or reports created by others. Limiting users to their own Reports can prevent them from viewing or editing Reports made by others. There is a section in the Permissions tab for User Roles under the section of Reporting.
Users in Administrate are associated with companies and the reporting engine uses the date format of the locale selected for the user's company. For example, if your instance of Administrate has two companies where one uses the locale 'en-GB' and the other uses 'en-US' then users associated with the different companies will not see the same date format when viewing the same report; specifically, the 'Short' date format would display "19/03/2021" for en-GB and "3/19/21" for en-US.
Locale is a setting in the Companies section of the control panel. It defines the local date and time format used by the Company.
A user may encounter a page with this error message if they are attempting to export or download a report that contains unsaved edits. The "414 Request-URI Too Large" error message explains that the reporting engine cannot process the requested export because it contains too many unsaved filter conditions and/or output column settings.
To avoid this error, please click the 'Save Changes' button first (it should be highlighted green) and then try to export your report.
If this error message persists even after saving the report template then please submit a support ticket with these details:
The URL for the report template, which should look like this: "...administrateapp.com/App#/reports/1"

A screenshot of the error message including the address bar of the web page