This integration is designed for organizations who need to regularly synchronize CRM data between Administrate and Salesforce. Administrate provides a one-way sync between Accounts and Contacts from SalesForce to Administrate.
Integration Overview
Accounts & Contacts are pulled from SalesForce into Administrate

Supports all Accounts & Contacts fields and custom fields

Administrators can check logs to audit / verify on sync status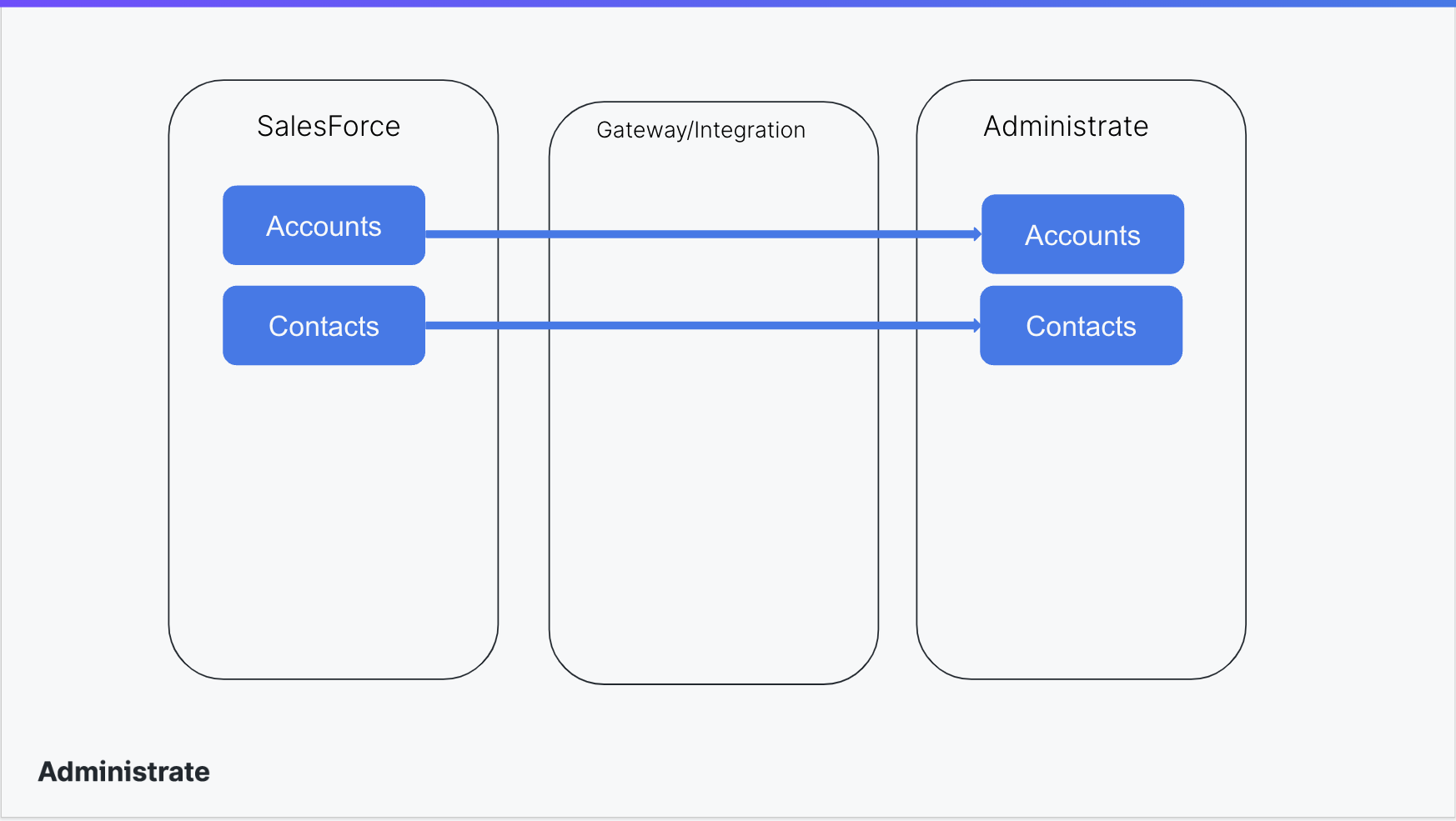 Reach out to our Support Team to help with the setup and decide on which Accounts & Contact fields Administrate should keep in sync.
Once you set up the SalesForce integration an initial sync is kicked off Syncing Accounts & Contacts defined in SalesForce and pulled into Administrate. Once the initial sync is done, subsequent pulls are near live.
As an Admin, you can view the status of the sync from Settings → Integration Logs → SalesForce Integration

You can click through each Integration log to view the details, whether the sync is successful or not and the reasons a sync failed.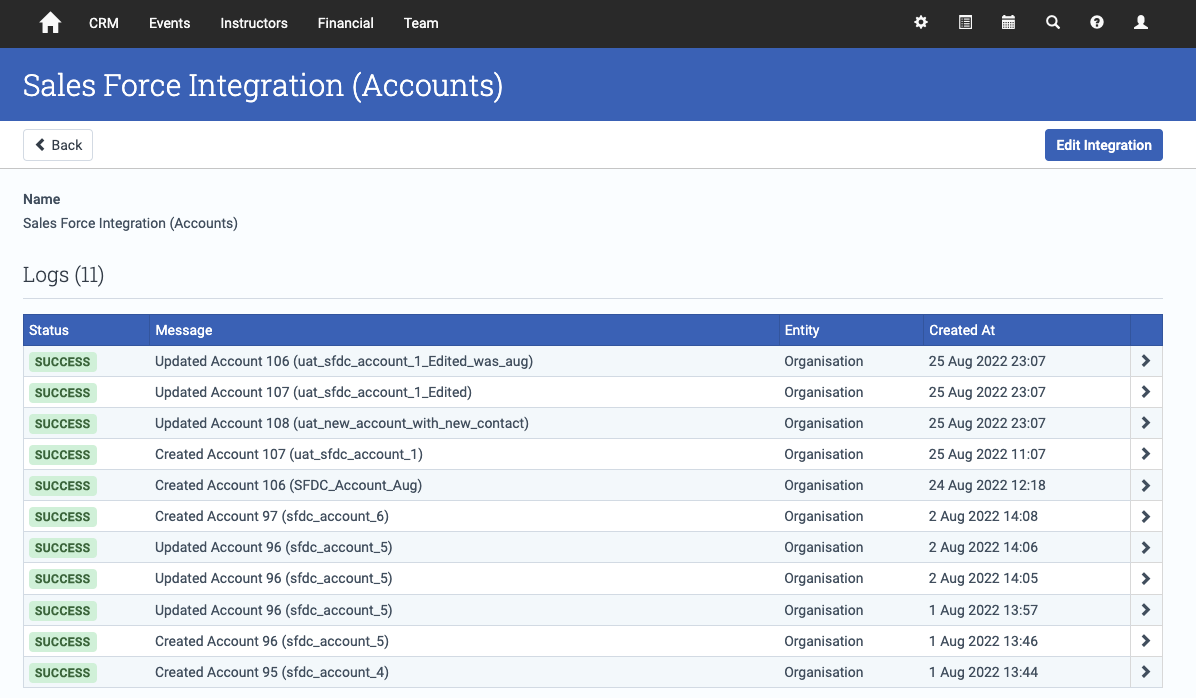 In the event a sync failed, you will be able to view the details and the payload information which will help you resolve the issue. Once done, you can hit Retry to re-sync all failed ones.