Working Patterns (beta)
Working Patterns allow you to define specific working hours for a contact in Administrate. This can be utilized to ensure you deliver training at a time when you have the greatest number of employees available for training.
Working Patterns are accessed via the Control Panel in the System section.

Create a Working Pattern
To create a Working Pattern, please follow these steps:
Name your Working Pattern. We recommend making it short and specific to the particular group of contacts that will utilize this working pattern in order to easily recognize and assign to your contacts.
Provide a Description. The description should be used to inform other admins of the purpose of this working pattern.
Define the Period. The period is the length of time the working pattern runs for. The example below is a 7-day working pattern.
Specify the Account (optional). If the working pattern is applied to the Root Account, then all children Accounts will be able to access the related working pattern rotations.
Create Shifts by stating the start day and the start and end times for the Shift. The start day is used to define the days as they relate to the rotation. Utilize the '+ Add Shift' button to add more days to your working pattern. Use the ' - ' at the end of the row to remove a shift.
Define the Rotations. The working pattern rotation is assigned on a contact in Administrate and provides the date the particular rotation starts on. We recommend naming your rotation clearly and uniquely. This will be utilized as a filter on the Objective Registration (beta) tool. You can use the '+ Add Rotation' button to create a range of different rotations with different start dates.
Note: Working Pattern examples will be provided at the bottom of this document.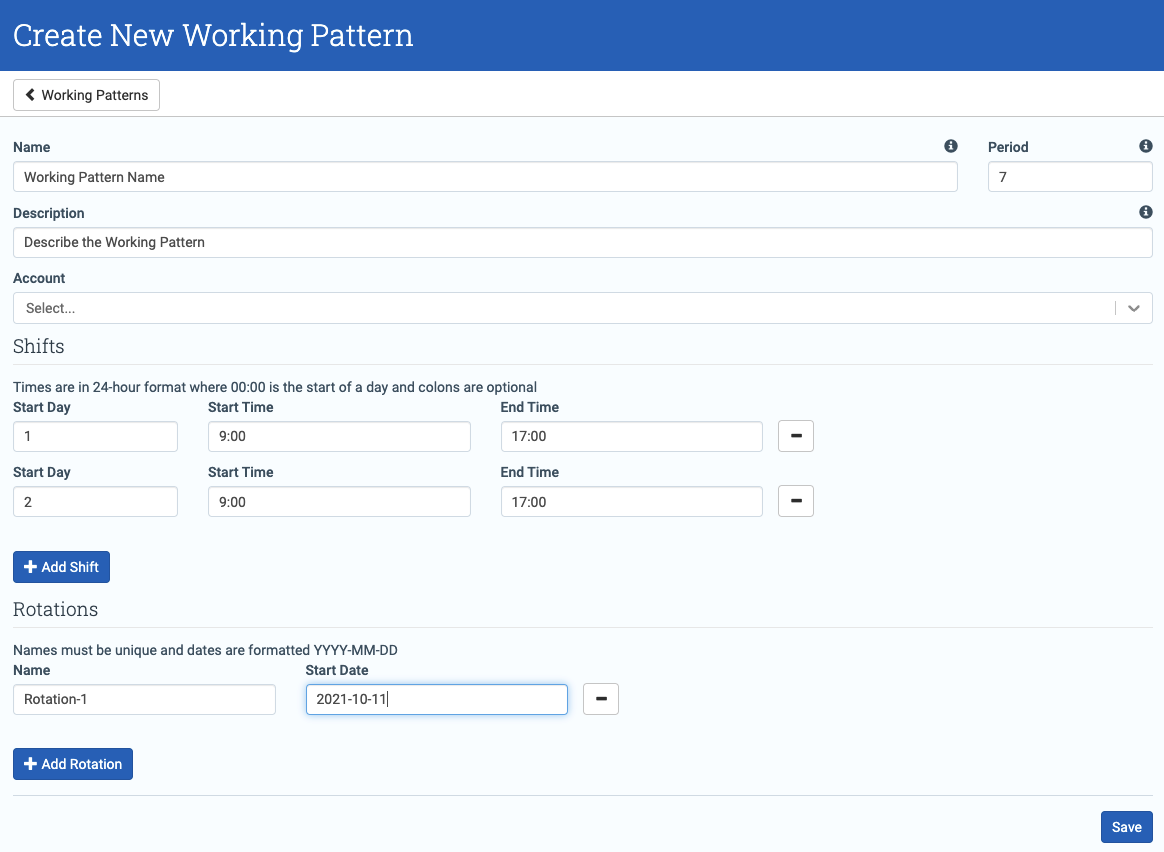 Working Pattern Rotations
The Working Pattern Rotations are assigned to a Contact in Administrate to ensure we know when the Contact is available for training. To add a Working Pattern Rotation to a Contact, you need to edit the Contact and there will be a dropdown of available Working Pattern Rotations.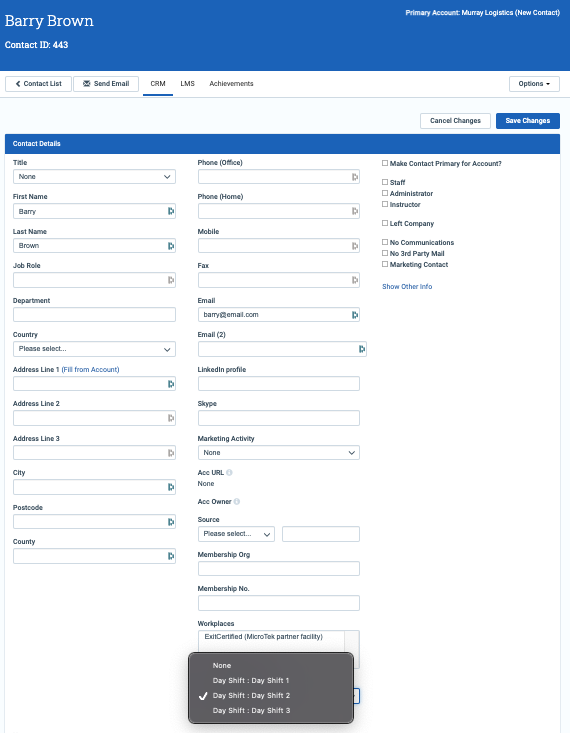 Click Save and the Working Pattern Rotation will be stored against that Contact.
Working Pattern Examples
Example 1. Standard weekly Working Pattern.
This pattern will run for 7 days and will then repeat. As the Working Pattern Rotation starts on a Monday, then the pattern will always repeat on a Monday: Start Day 1 = Monday.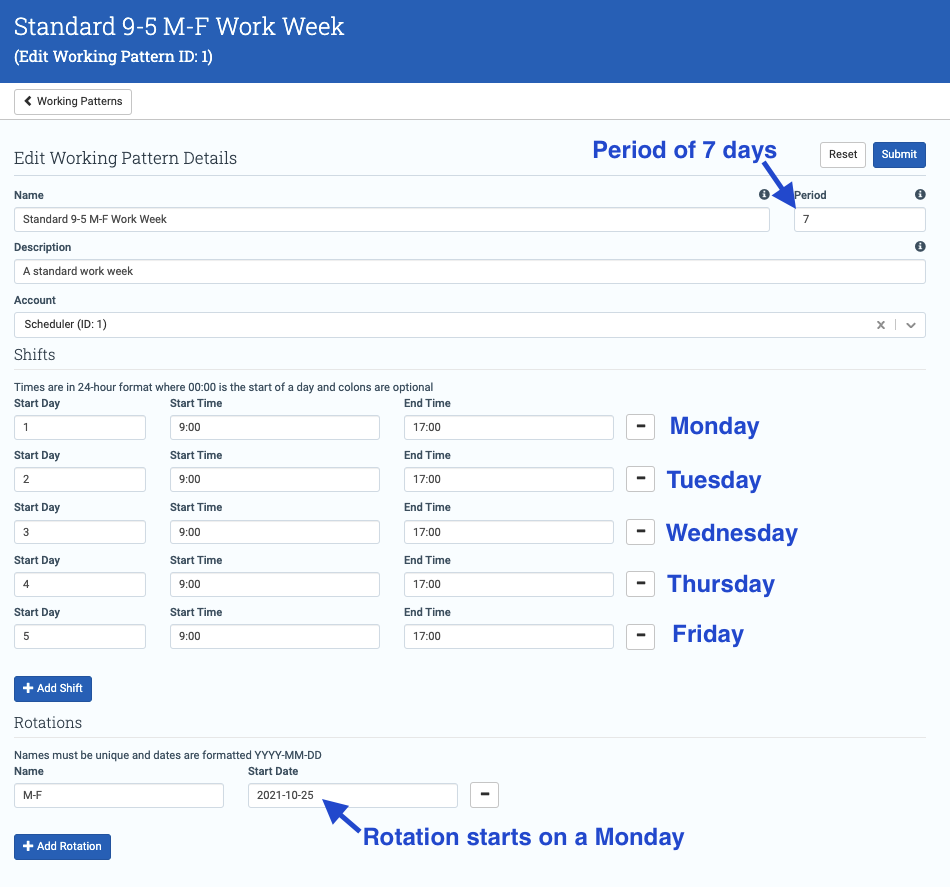 Example 2: Fortnightly day & night shift rotating pattern.
This pattern is a fortnightly rotating pattern that alternates between Day and Nightshift. A Contact that starts on Monday the 16th will start working the Day Shift and will alternate between the day and night shift. And for a Contact that starts off on Monday the 23rd, they will start working the Nightshift and will alternate between night and day shift.