In preparation for improvements to our training e-commerce system, we're announcing the retirement of the Website Orders Pending method of processing online orders.
Announcement Date: 30 November 2020
End of Support Date: 31 December 2020
End of Life Date: TBA
Am I affected?
You may be affected if you are a customer who was implemented before 2018 and use Administrate's original WebLink integration or WordPress plugin.
Specifically, if you or your coworkers use the Website Orders (Pending) screen, found at https://YOUR-SUBDOMAIN.administrateapp.com/ordervalidation/ and pictured below, you are affected.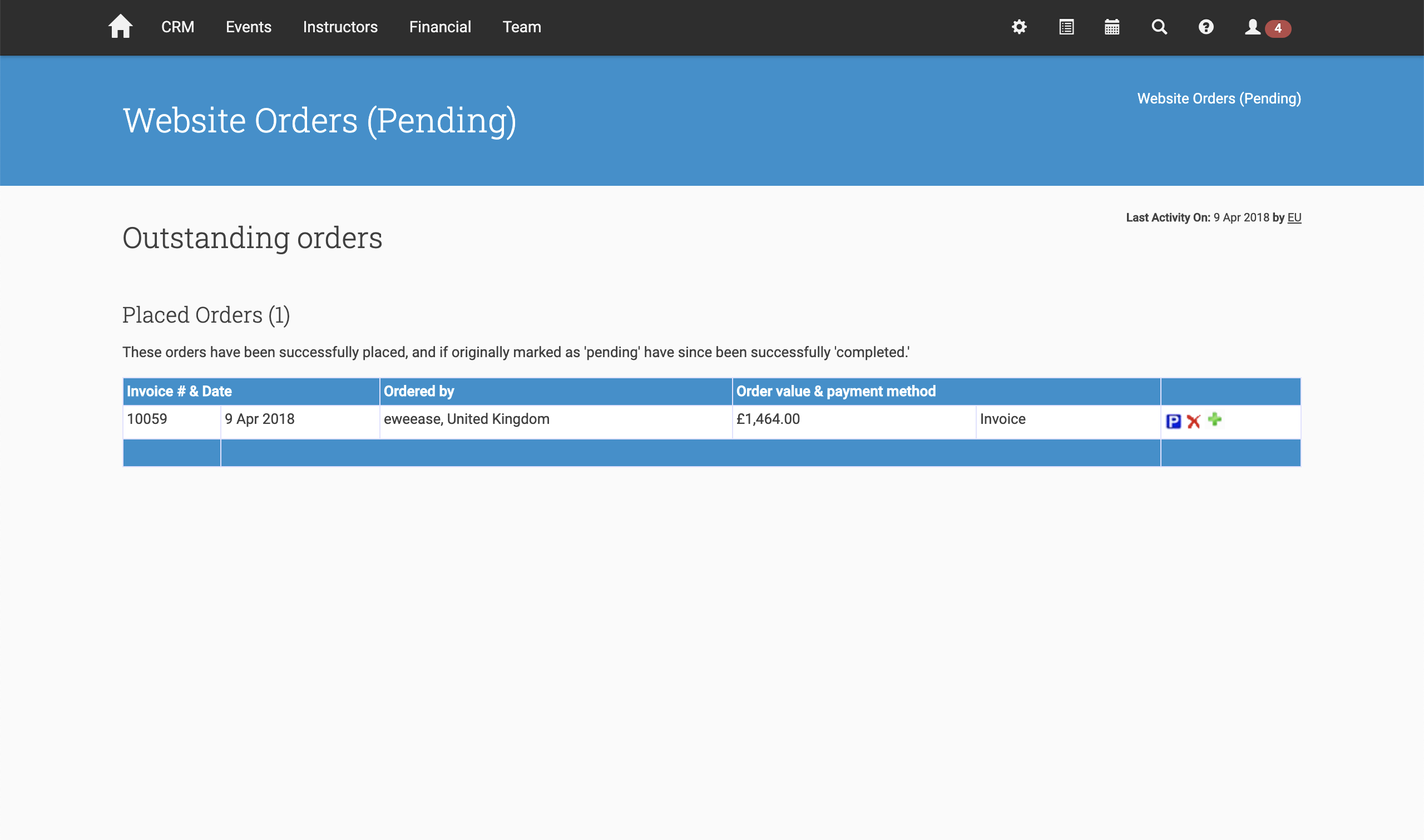 Our support and account management teams have a complete list of impacted customers and are reaching out proactively to help.
Why is Administrate deprecating Website Orders Pending?
Website Orders Pending is used by a few customers and has seen no active development in the past several years, during which time we've made significant improvements to the Opportunity system (its direct replacement) and to the website integrations (the latest version of WebLink).
Further, the Website Orders Pending feature required the use of the last remaining component of the SOAP API, which was deprecated over a year and a half ago.
What resources are available to help make the transition?
We hope that you will take this opportunity to migrate to the current version of WebLink, which includes many new features, such as:
Checkout with a shopping cart

Collecting custom data fields during checkout (e.g. date of birth, dietary preferences, equipment size, etc.)

Alternate date and private training request forms
Alternatively, you can simply switch your existing website widgets over to using the Opportunity system:
Please note that you will likely need to set up your Opportunities Workflow before making the switch.
An important note for Public Sector Bodies in the UK - you will need to move to the newest version of WebLink in order to be compliant with the accessibility standards deadline (23 September 2020).
Our account management and support teams can help advise you about how to make the conversion.