The Message Centre is designed to receive inbound messages as enquiries. It monitors messages sent to an inbox, which may have come from a landing form on your website. These messages can then be assigned, responded to, and if necessary be converted into Opportunities.
This setting will let you to toggle the use of:
Default Setting: No
When replying to an enquiry by email, you can select which email address it will be sent from, and ultimately be replied to.
This may be useful if there are many users working on the same enquiry or the same kind of enquiries, and the replies need to be sent and received from a communal email address.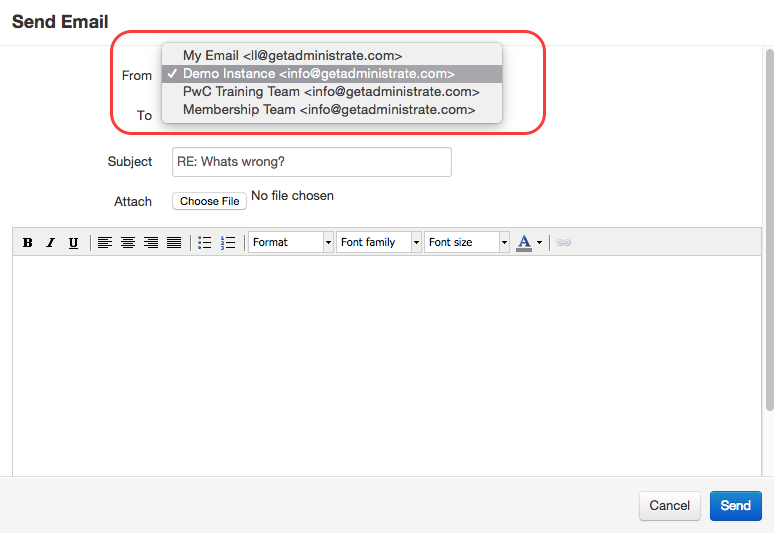 To edit the Reply From addresses, navigate to:
Control Panel → Sending Addresses
Default Setting: No
This lets an additional option for processing a message: 'No Action Required'.